It happens sometimes. When the sheet of paper is as white as the snow outside and one can find nothing to say. I have hitherto considered myself foremost a writer and then a photographer and then a foodie. A reversal of that order has been taking place… like tectonic plates, slowly shifting the dynamics of my life long before any eruption at the surface. I never thought blogging would be challenging from the perspective of sharing words, anecdotes or literary pieces. However, whilst I have a backlog of food stuffs that I want to share, it is the words that don't come. So this time, I won't try. Instead, I just picked up my camera…
Oh. And I rustled up some peppers. Sweet romanos work best with this recipe.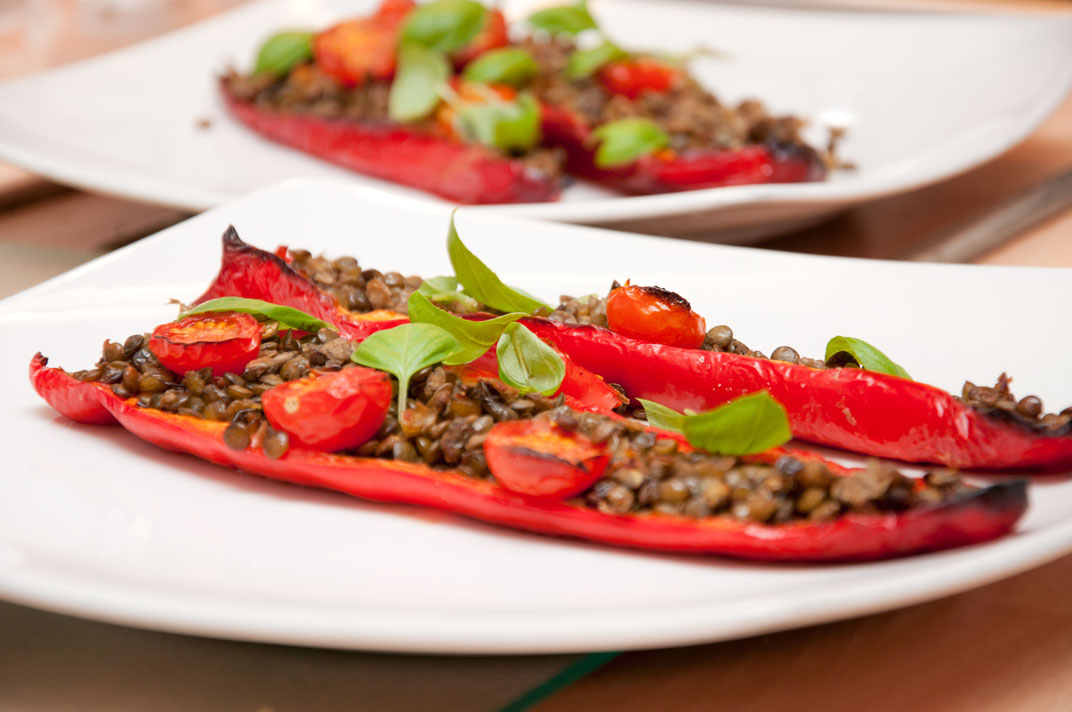 Stuffed Romano Peppers
Two romano peppers
150g Lentils (puy lentils are a good choice)
8 cherry tomatoes, halved
Mozarella (optional but oh so good)
2 tbsp olive oil
Handful of fresh basil leaves
Cook the lentils in good veg stock, half hour, until soft.
Halve the peppers lengthways and deseed.
Spoon the lentils into the peppers and top with tomatoes and mozarella and olive oil.
Bake at 200C for 25 mins. Scatter with fresh basil.
Best served with salad, bread or broccoli.